Logofruit® contributes to the fight against cancer!
And that means that everyone who places an order with Logofruit® does so too! Because for every logoapple we sell we donate 2 eurocents to the cancer charity Kom op tegen Kanker. 
Every day, nearly 200 Belgians are told that they are suffering from this dreadful disease. We, too, have experienced close up what cancer does to a person's life. That is why it is so important to us that charities that work to fight cancer should be supported.
The cancer charity Kom op tegen Kanker works both to ensure cancer patients have a better quality of life and to achieve a world without cancer. As the pioneer and point of contact for the Flemish Community, the charity sets up countless care projects. It also invests heavily in innovative cancer research. This contributes to optimising cancer patients' treatment and increasing their chances of recovery.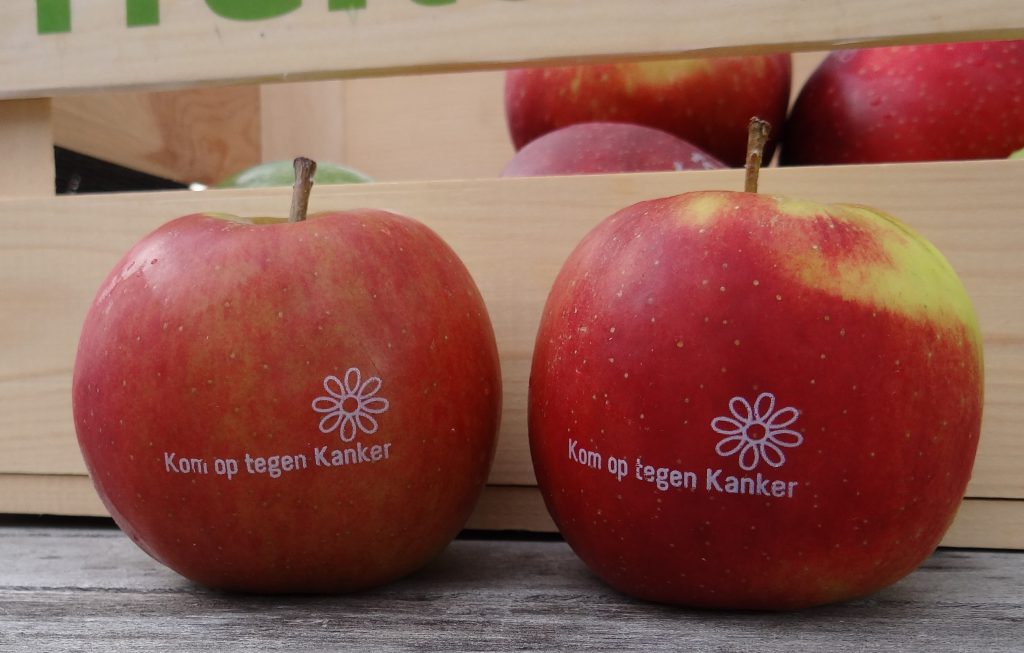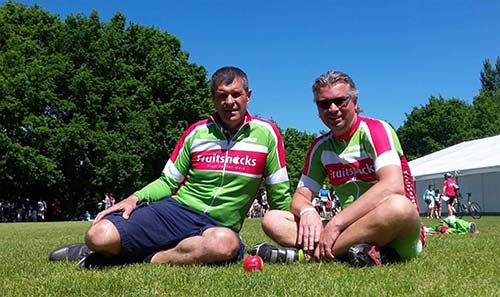 Our commitment to support the cancer charity started spontaneously in 2012. In 2013 we were able to hand over our first cheque (for €3,791) to the organisation. In 2016 that even increased to €7,000! 
Every year, our managing director Karel participates in the 1,000 Kilometre cycling marathon for the cancer charity Kom op tegen Kanker. This initiative is very close to his heart, partly because he himself has overcome cancer.
Help fight cancer with Logofruit®!
Give your event, show or marketing giveaway that little bit extra with Logofruit®!
Complete our quote form, upload your logo, image or text and we will send you a quote AND a picture of your logoapples.